Field Trip to Valley View Prov. Park (Bridgetown) – Oct 28 or 29
Charles Cron will be leading a field trip to Valley View Provincial Park, near Bridgetown on Oct 28 (or 29 if weathered).  American beech  is the dominant tree and this is one of the best beech forests left in NS.
1hr 15 min from Halifax.  Hwy 101 to exit 20: Trunk1 Annapolis county. Turn right to Bridgetown. Then in Bridgetown turn right onto Hampton mountain Road, up hill to the Park at  960 Hampton Mtn. Road. ( Follow Road signs to the Park).
Meet at Park entrance 10:00 hrs.  1-2 hrs . Trail easy,but steep uphill to site.
Anyone interested please  register with me By email or phone before Friday 09:00hrs.  902 477 8272 or ccron72@hotmail.com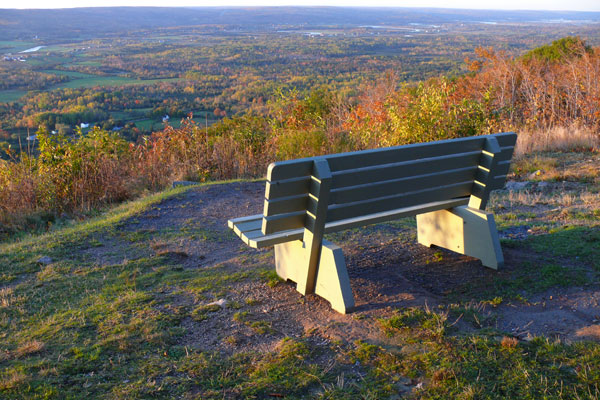 Photo explorenovascotia.com
Saturday Oct 14, 2023: Sandy Lake (Bedford) Old Forest Walk
Rain Date: Sun Oct 15, 2023. Forest Walk. View Details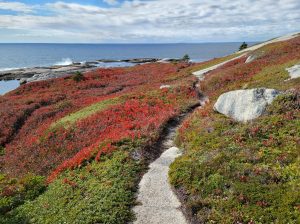 Charles Cron will be leading a field trip to the Polly's Cove Trail (between Peggy's Cove and West Dover) It will be either Saturday or Sunday. We will update this post as soon as it is confirmed.
Take the 101 from Halifax: exit 5 at Upper Tantallon : turn  left at the lights on the Hamonds Plains Road ,to the Junction with Rte 3 St. Margaret's Bay  Road,turn Right on the St,Margaret's Bay Road to the lights: then Left onto  rte.333 .Follow route 333 to Peggy's Cove, go about 1.5 km past Peggy's Cove uphill : there are 2 parking areas ,oe on the left the next on the right at the Trail head for Poly's Cove. Otherwise park on the roadside but do not block traffic.
Meet at the trailhead at 10:00 am. Duration about 2-3 hrs. Wear waterproof hikers or rubber boots. Moderately difficult (Depending on the route taken). Bring water and lunch. (some areas may be flooded).
Please register with Charlie Cron by Thursday  Sept 28 to let him know that you plan to attend. ccron72@hotmail.com or call 902 477 8272 leave message