Through the fall, winter and spring, we meet at 7:30 pm on the 4th Monday of the month in the auditorium of the Nova Scotia Museum of Natural History, 1747 Summer Street, Halifax. Meetings are open to the public. Field trips are held throughout the year, but most frequently during the summer. They are usually held on a Saturday or Sunday. The field trips are also open to the public, except when numbers must be restricted.
COMING UP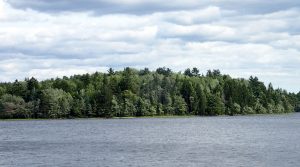 Saturday Oct 14, 2017.
(Rain date: Sat Oct 21, 2017)
Acadian forest walk.
The area of Sandy Lake/Jack Lake/Marsh Lake in Bedford supports some magnificent sweeps of mixed, multi-aged Acadian forest. David Patriquin will lead a walk to view several Old Growth stands. The basic walk will take about 2 – 2.5 hours, not difficult but slow-going in a few spots. There is a limit of 30 participants. To register, send an e-mail to nswildflora@yahoo.ca; please put SANDY LAKE FOREST WALK in the subject line. NSWFS members will be given priority until Friday October 6th, then non-members will be accepted as space allows, but non-members can send in a request to participate earlier. Information on where to meet will be forwarded once registration is confirmed.
Monday Oct 23, 2017
Looking for stuff.  Terrestrial Ecology for Fun and Profit
Mike Crowell will talk about what is involved in being a consulting terrestrial ecologist. The talk will focus on the various roles that a terrestrial field ecologist plays during their career using Mike as an example. The life of a consulting ecologist can be fun and challenging. On one hand, you get to see a lot of scenery and some really neat things.  On the other hand your life can be chaotic and everybody wants their reports yesterday.  All things considered, it is a rewarding career. Mike is a plant ecologist by training and a wildlife ecologist by avocation.  He has worked as a consultant for the past 34 years .  He graduated from Dalhousie University with a MSc. Degree in 1988 where he studied with Bill Freedman.
Monday Nov 27, 2017
Seagrasses & Seaweeds of the southern Caribbean
David Patriquin spent the last several winters re-surveying seagrass beds at Barbados and Carricou that he first surveyed in 1969 in relation to his PhD research on nutrient cycling in seagrass beds. He was joined by his Dal colleague Bob Scheibling who had conducted surveys of seagrass beds in Carriacou as part of his PhD research on the sea star
Oreaster reticulatus
in 1974. David will introduce us to the soft-bodied and calcareous seaweeds that are significant components of the seagrass beds, as well as to describe some of the changes he has seen.
Monday December 25, 2017
Enjoy Christmas Day!!!