Through the fall, winter and spring, we meet at 7:30 pm on the 4th Monday of the month in the auditorium of the Nova Scotia Museum of Natural History, 1747 Summer Street, Halifax. Meetings are open to the public. Field trips are held throughout the year, but most frequently during the summer. They are usually held on a Saturday or Sunday. The field trips are also open to the public, except when numbers must be restricted.
COMING UP
Monday February 24
Looking for Circumboreal Plants Common to Two Continents – and A Visit to the Linnaean Botanical Garden in Uppsala, Sweden

Bob Kennedy had the opportunity to briefly visit Northern Europe this past summer. He became fascinated by the few plants which were native to both Europe and Nova Scotia and the many more that were similar, yet different species. Bob will take you through his explorations in the Black Forest, Grindewald in the Swiss Alps and Denmark, Sweden and Norway.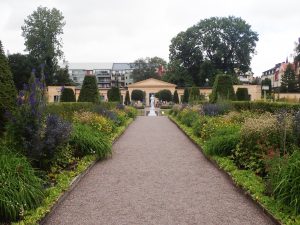 While in Sweden, Bob also had the opportunity to visit the Linnaean Botanical Garden in Uppsala. Bob will introduce us to Carl Linnaeus, the father of modern taxonomy, at the location he did much of his work.
Events to Come:
Mar. – Alana Pindar on Atlantic Pollinator Research
Apr. – AGM and a speaker from the Atlantic Canada Conservation Data Centre
May – Field  Trip / Meeting, Destination TBD