Through the fall, winter and spring, we meet at 7:30 pm on the 4th Monday of the month in the auditorium of the Nova Scotia Museum of Natural History, 1747 Summer Street, Halifax. Meetings are open to the public. Field trips are held throughout the year, but most frequently during the summer. They are usually held on a Saturday or Sunday. The field trips are also open to the public, except when numbers must be restricted.
COMING UP
Sunday Sept 9th, 1 pm to 4 pm, 2018:
Volunteer & Plant ID at Dalhousie University campus/Bill Freedman native plant collection
RAIN DATE: SAT Sep 8, 9 am to 1 pm only if on Friday the forecast indicates there will clearly be rain on Sunday and not Saturday. (Check website if in doubt.)
Meet 1 pm by the tennis courts at Dalhousie University (next to the South Street exit); if later than 1pm, go to the wooded area nearby behind the tennis courts, between the LSC and Sheriff Hall. We will have a brief tour of the site, circa 1:15, and then organize the rest of the time between plant ID and site maintenance. 'Not necessary to stay for the whole period, but it's best to come at the beginning. Contact: davidgpatriquinATyahoo.ca
For more about Bill Freedman's native plant collection and the Dal site, view Bill Freedman Native Plant Collection.
Friday Sept 21, 2018:
Participation in Dal Biology Bioblitz
Monday Sep 24, 2018:
The Acadian Forest Love Affair
Old forests, pits and mounds, and hurricanes are elements of an affair between yellow birch and eastern hemlock observed in old forests of Sandy Lake (Bedford). Presentation by NSWFS member /retired biology prof David Patriquin. Preview Regular Meeting.
Sat Oct 13/raindate Oct 14, 2018:
Drumlin and Morraine Forests on the Jack lake Lands
Field trip, led by David Patriquin. More details to follow.
Mon Oct 22, 2018:
3 Unique Habitats: Albert Mines, Cape Breton, Shingle Lake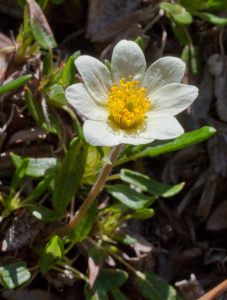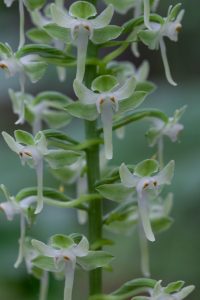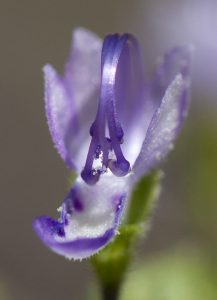 Presentation by NSWFS member Bob Kennedy of his visits to some unusual habitats this year.
In late May, Bob visited Albert Mines, NB – a unique Arctic ecosystem buried in the middle of a deciduous forest. Several arctic plants growing here, such as Entire-leaf Mountain Avens (Dryas integrifolia) and Myrtle-leaved Willow (Salix myrtillifolia)  are found no where else in the Maritimes. Bob discusses why this may be.
In late July, Bob, Jeff White and Louse Cook visited several unique Cape Breton ecosystems, from barrens to bogs to protected valleys and found many plants they had not seen before, including several orchids and the semi-parasitic Marsh Lousewort (Pedicularis palustris).
In late August and again in early September, Charles Cron, David Partiquin and Bob canoed into a remote site off Shingle Lake to locate the only known colony of the small mint, Blue Curls (Trichostema dichotomum) growing on exposed granite. It took two tries, but it was worth it.
Bob will briefly recount his experiences finding and visiting these sites and present many pictures. He gave his macro lens a good workout.
November 2018 Field Trip:
Mosses at Point Pennant
Field Trip led by Anne Mills. Details to follow
Mon Nov 26, 2018:
Regular meeting/Presentation
Details to follow
Mon Jan 28, 2019:
Members slide night
More details to follow. Regular Meeting.
…Meetings for Feb Mar, topics TBA
…Possible winter ID walk
…Mar/Apr Skunk cabbage in SW Nova Scotia (field trip)
…Apr is AGM and ACCDC talk
…Apr/May: Avon Peninsula/Hepatica exploration (field trip; Charles Cron)
…May: Nature NS weekend (usually last wk-end in May)
…May or early June, outdoor evening Mtg/Walk