For the record. (From Sep. 2017 on)
View earlier events (2007-2017) on the old website.
Monday Sep 25, 2017
Building a functional mini-meadow without shocking the neighbours (too much)..
Mary Macaulay wants to be pollinator-friendly and will tell us how she is doing it. Mary, a long-time member of NSWFS, is owner and operator of the Social Enterprise
Remember Adventures
in Tatamagouche. She has been raising awareness about insect decline since 2013 via social media as Queen Bee for the global
Insect Recovery Project
.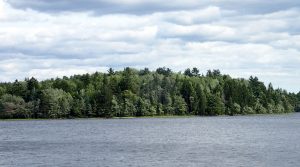 Saturday Oct 14, 2017.
(Rain date: Sat Oct 21, 2017)
Acadian forest walk.
The area of Sandy Lake/Jack Lake/Marsh Lake in Bedford supports some magnificent sweeps of mixed, multi-aged Acadian forest. David Patriquin will lead a walk to view several Old Growth stands. The basic walk will take about 2 – 2.5 hours, not difficult but slow-going in a few spots. There is a limit of 30 participants. To register, send an e-mail to nswildflora@yahoo.ca; please put SANDY LAKE FOREST WALK in the subject line. NSWFS members will be given priority until Friday October 6th, then non-members will be accepted as space allows, but non-members can send in a request to participate earlier. Information on where to meet will be forwarded once registration is confirmed.
Monday Oct 23, 2017
Looking for stuff.  Terrestrial Ecology for Fun and Profit
Mike Crowell will talk about what is involved in being a consulting terrestrial ecologist. The talk will focus on the various roles that a terrestrial field ecologist plays during their career using Mike as an example. The life of a consulting ecologist can be fun and challenging. On one hand, you get to see a lot of scenery and some really neat things.  On the other hand your life can be chaotic and everybody wants their reports yesterday.  All things considered, it is a rewarding career. Mike is a plant ecologist by training and a wildlife ecologist by avocation.  He has worked as a consultant for the past 34 years .  He graduated from Dalhousie University with a MSc. Degree in 1988 where he studied with Bill Freedman.
Monday Nov 27, 2017
Seagrasses & Seaweeds of the southern Caribbean
David Patriquin spent the last several winters re-surveying seagrass beds at Barbados and Carricou that he first surveyed in 1969 in relation to his PhD research on nutrient cycling in seagrass beds. He was joined by his Dal colleague Bob Scheibling who had conducted surveys of seagrass beds in Carriacou as part of his PhD research on the sea star
Oreaster reticulatus
in 1974. David will introduce us to the soft-bodied and calcareous seaweeds that are significant components of the seagrass beds, as well as to describe some of the changes he has seen.
Monday Jan 22, 2018: Members' slide night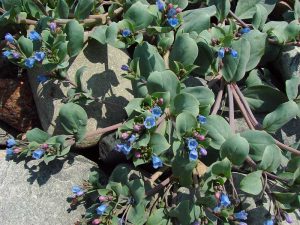 January 22nd marks the first meeting in 2018 with members' slide night. Members will receive an e-mail about how to proceed if you to participate as a presenter.
Slide night is always a fun evening as we learn about members' special places, new finds and mystery plants.
All welcome. 7:30 pm at the Museum of Natural History, Summer Street, Halifax.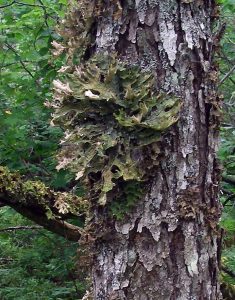 Sunday February 11: 2018 Lichen Walk
The fascinating and beautiful microcosm of lichens can be explored all year round. Lichens are not plants, not fungus, not moss, and not parasites. Lichens are a complex life form that is a symbiotic partnership of two separate organisms, a fungus and an alga. Join us for a lichen walk lead by Bob McDonald along some of the trails in Mainland Common Park. The footing may be slippery, so you might want to wear your ice cleats. Bring a field guide and a hand lens if they have them. We will meet in the parking lot at the top of Westridge Dr (off Willett St) at 2 pm for the 1.5 hour excursion. Contact Bob McDonald 902-443-5051 for directions.
Mon Feb 26, 2018: Hunting for the Disjunct Populations of Flora in Nova Scotia
Nova Scotia is particularly blessed with many small and unique communities of plants. Most of them are relics of different times in our natural history since glaciation. Many are unknown anywhere else in Canada. These small and isolated populations sometimes date back to the arctic and alpine plant life that dominated as the glaciers retreated, while others were stranded over a thousand miles away from their relatives to the south when warmer times cooled or the sea level rose. Some are fairly recent arrivals. Together, these populations form a record of the many climatic, geological and environmental changes that have been experienced here over the past 12,000 years and are still happening now.
On Mon Feb 26, 2018, NSWFS member Bob Kennedy will show some pictures of his explorations with the NS Wild Flora Society last spring and summer to some of the best locations in South-West Nova Scotia. Please join us and contribute to the discussion.
7:30 pm at the NS Museum of Natural History on Summer Street. Come in by the side entrance.
Sun March 18, 2018 Field Trip to Maguma Falls
We are planning a trip to The Kemptown Road Trailhead on Sunday Mar. 18, 2018. About 4 km in and 4 km back depending on the route taken . Will follow the snowmobile trail to the Willard Kitchner Macdonald Trail to The Falls. There is also a second Falls on the Sandy Cope Trail nearby which we could also visit (time and conditions permitting). Plan to examine mostly trees and shrubs along the way. Will then go to Sugar Moon Farm for pancakes and maple syrup before returning home. This will be more of a hike than a botanical exercise. Trail conditions are not known at present. Expect some snow cover but not too much. The trail is moderately difficult and varies with snow conditions.
Forecast for Sunday is mostly sunny. Temp -6C. There are other trails to explore as well if time permits.
Directions: From Halifax Hwy 102 to Truro about 69-70 K, take Exit 14A to Onslow Rd. NS 2, go 3.7 km to flashing yellow light, turn left onto Rte 311 to Tatamagouche. Drive 26 km to Kemptown Rd on the right, (1 km from SugarMoon Farm on left on 311), right turn onto Kemptown Rd and go about 5 km, the Gully Lake Wilderness Trail Head is on the left with signage. We will meet at the Trailhead at 10:00 am. Bring water, snacks, winter clothing in layers, cameras and field guides.
Please contact Charlie Cron to register by Sat. Mar 17 Noon. Or respond to email sent to members. If there is not enough interest the trip will be cancelled. We are aware of the short notice but the weather as you know has not been very predictable. We will need your name and phone # as this can be cancelled on short notice as well.
We hope you can join us.