Sep 26 Online Members Meeting:
The Diverse Bees of NS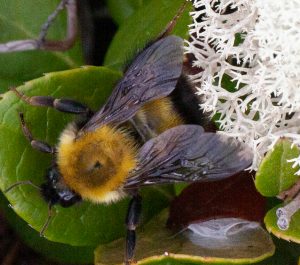 Our next member's meeting will be via Zoom at 7:00pm on Sep 26.
Our speakers will be Cape Breton University entomologists David McCorquodale and Alana Pindar who will introduce us to what bees are, how they make a living and how to make your lawn / garden / property a place that bees would thrive.
The consequence of being a good bee habitat: more pollination!
 Perplexing Bumble Bee – Bombus perplexus Photo Bob Kennedy
Feb 28 Online Members Meeting:
iNaturalist and the City Nature Challenge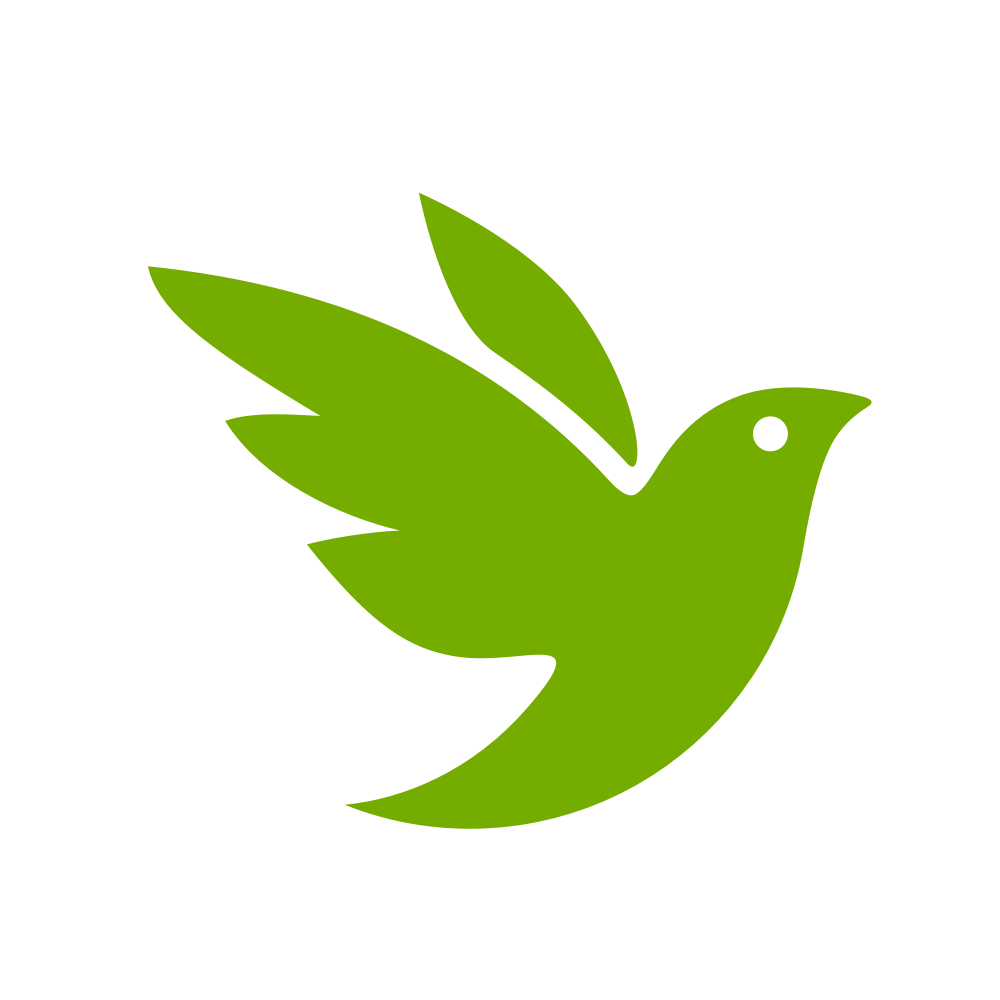 There will be a members Zoom meeting on Feb 28 at 7:00PM. All members should receive an email invitation to the Zoom meeting by Feb 24. Please contact Anne Mills ocotillo8@gmail.com if you do not.
Mary Kennedy will provide us with an introduction to both iNaturalist and the City Nature Challenge. Learn how to join the iNat community, contribute to a global citizen science program, and help highlight wild flora found here in NS.
As part of this presentation you will learn how to explore content, how to create your own account, how to share observations (old and new), and how to comment on observations shared by others. Learn how to contribute to projects and how to provide feedback on how to improve content associated with wild flora.
The second part of the presentation will be 'hands on'. Members can learn how to create their own profile on iNat and practice uploading and reviewing observations. In preparation please have handy a number of photos of wild flora from known locations.
There will be plenty of time to discuss issues, to share feedback, and to exchange ideas.
iNaturalist is a recognized citizen science program. iNaturalist Canada is led by the Canadian Wildlife Federation (CWF) along with Parks Canada, NatureServe Canada and the Royal Ontario Museum (ROM), which collectively make up the iNaturalist Canada Steering Committee. The platform is managed by the steering committee in collaboration with iNaturalist.org which is a joint initiative of the California Academy of Sciences and the National Geographic Society.
The primary objective of iNaturalist is to help people connect with Nature.
In 2019 to help introduce iNat to Nova Scotians HRM was registered to participate in the global City Nature Challenge. The following year three areas in NS were registered. In 2022 HRM, CBRM, and the Valley (Kings and Annapolis Counties) are once again registered to participate. This 4-day event is an excellent opportunity to encourage people to get outdoors, to explore, to observe nature, to share observations, and to have fun.
Prior to the 2022 CNC event local groups such as the NSWFS are encouraged to browse and review existing observations and provide feedback on ways to improve content. A quick review filtered for plants with locations in Nova Scotia shows 207,712 observations of 2,633 species from 7509 observers. Over 3000 members helped suggest names for these observations.
Jan 24 Online Members Meeting: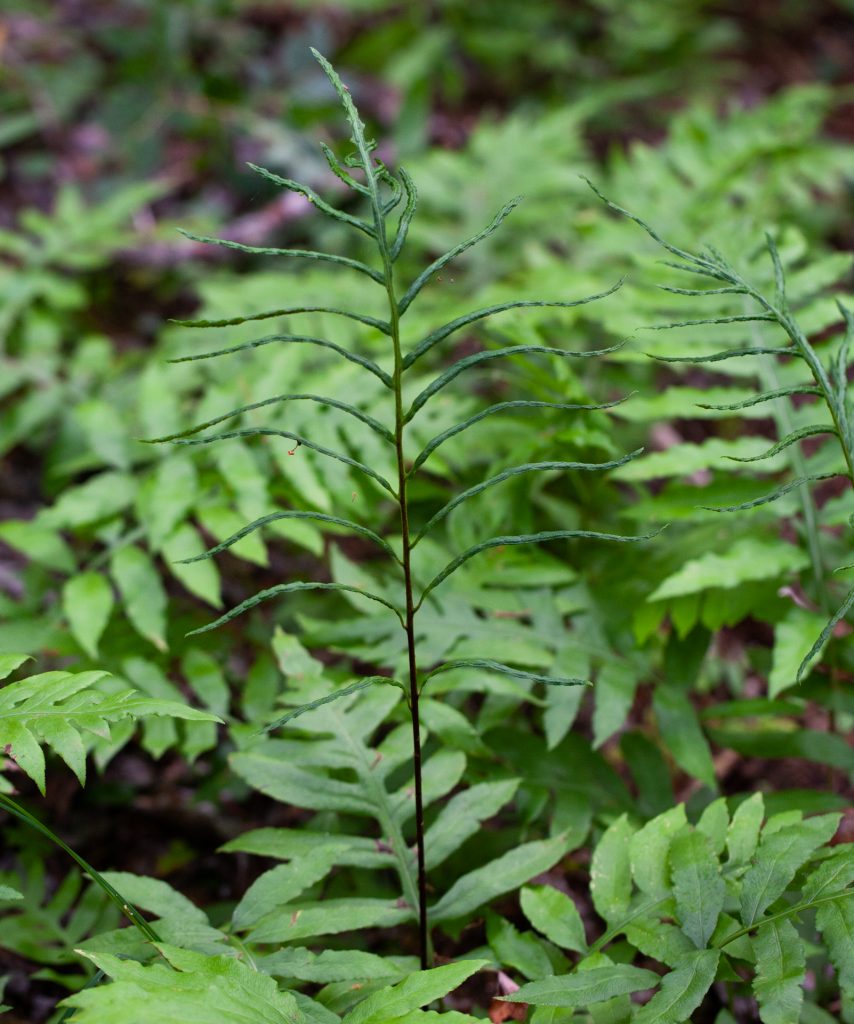 NS Wild Flora Society is inviting all members to participate in our Members Slide Night, which is part of the scheduled NS Wild Flora January Zoom meeting on January 24, 2022.
If you have 10 or so slides that you would like to share, please read the attached document Slide Presentation Specs 2022 and contact bob@grimsey.ca
 Netted Chain Fern – Photo Bob Kennedy