A couple of upcoming events that will be of interest to NSWFS folks: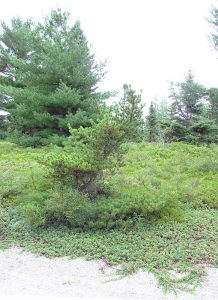 Sand Barrens Bioblitz
From Ian Manning:
Just a note to let you know that next Saturday, June 8th, Blomidon Naturalists Society is hosting a mini-bio-blitz in Meadowvale, a super example of a Sand Barren Heathland, a rare and very beautiful ecosystem located in the Annapolis Valley. This habitat is home to a host of fascinating lichens, plants, insects, and more, with many more exciting finds yet to be discovered.
There's not a lot of Sand Barren Heathland of this quality that's publicly accessible, so luckily we have the permission of the Deveau family to hold the blitz on their land. A map will be provided to participants, marking the boundary of where we'll be exploring, note we're going to stay away from the buildings on the property.

The plan is to meet at the end of Michael Avenue, a dead-end road off Old Mill Road, in Meadowvale. Old Mill Road is the road that connects Greenwood and Wilmot (the Frenchies on Hwy 1). From there we'll start off on a couple different walks:
8-9 Birds with James Churchill (Avian Biologist and Bird Enthusiast)
9-10 Lichens with Alain Belliveau (Botanist, E.C Smith Herbarium Director and Lichens NS organizer)
10-11 – Sand Barrens with Nick Hill (Botanist, Researcher with Fern Hill Institute)
We're hoping that folks will give iNaturalist a shot, if you've been involved with the Parks Canada bio-blitz before, this involves taking photos of observations, and uploading it with a mobile app, or later on a computer. If using an app, or uploading your observations are not in your comfort zone, that's fine too, just be excited to get outside and check out this amazing habitat!
Some things you should bring:
– Sunscreen
– Hat (it's a very open habitat, lots of sun)
– Water
– Food/Snack
– Binoculars
– Notepad + Paper
– Hand-lens
– Smart-phone or digital camera
– Clipboard
– Rubber boots (there are some neat associated peatlands, you might want to check-out)
-Field guides
This is open to everyone, so please share with your friends or others that might be interested. This is going to be fun! `If you are coming, please send an email to ianmanning4@gmail.com, so we can get an idea of numbers.
Nova Scotia Nature Trust Conservation Showcase
June 18th, 7:00 – 9:00pm
Museum of Natural History
1747 Summer Street, Halifax
We will announce new conservation successes and honour some special people who made these accomplishments possible. Enjoy a visual journey through over 14,000 acres of protected lands in Nova Scotia. We hope you can join us!
*Please RSVP by phone at (902) 425-5263 or by email at events@nsnt.ca.