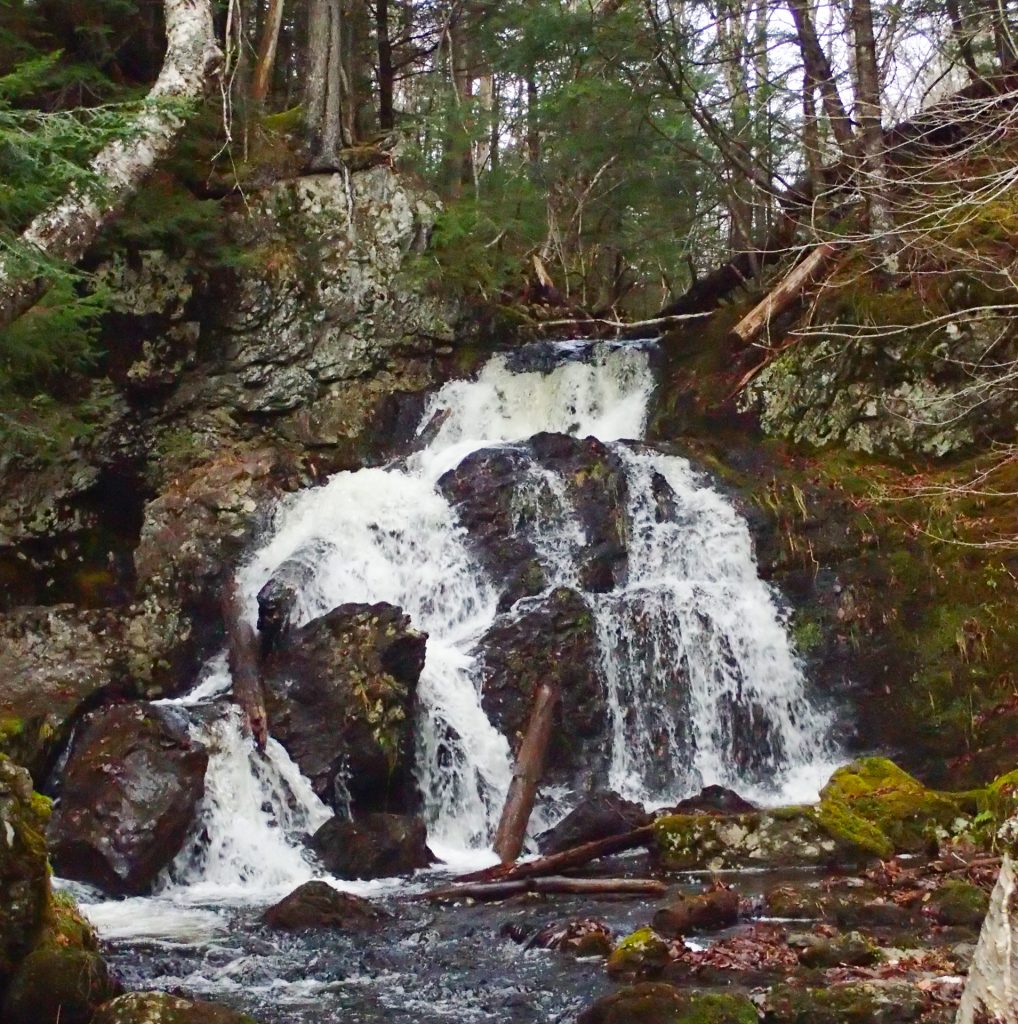 This will be an all day trip to see the spring ephemerals and more. Bring field guides cameras, binoculars, loupes, lunch, water and snacks. Dress for the weather including rain, wear waterproof hiking boots or rubber boots. We will go Rain or Shine. (weather forecasts have been changing daily recently).
From Halifax drive to Truro , exit 14A to Onslow; turn right to Onslow Road (NS2) and drive 3.7 km, then Left at the flashing Amber light to Hwy 311, drive to Earltown about 26 Km, then right turn onto Kemptown road. The Gully Lake Wilderness Area Trailhead will be on your left and marked with a large sign. We should arrive by 09:00 hrs. Park on Kemptown Road at the Yellow Birch Trailhead.
We will follow the Fire Road,  to the Sandy Cope trail, to Donald's Falls, then across the Fire Road to the Gully Lake Wilderness area, and follow the trail ( Willard Kitchner Macdonald trail) to Meguma Falls ( About 8Km in & 16 km round trip. Shorter if you return early). Groomed trails are easy walking, some rough and wet spots, expect spring ephemerals in full bloom.
Limit 15 maximum. Please register with  Charles Cron  by email <
ccron72@hotmail.com
> or call 902 477 8272 and leave a message. Name, phone# car Plate # so we can track you and contact you for last minute changes etc. (cell phones may not work in some areas). (Carpool if possible, arrange amongst ourselves).