Our next member's meeting will be via Zoom at 7:00pm on Feb 27. Invitations will be emailed to members closer to the date.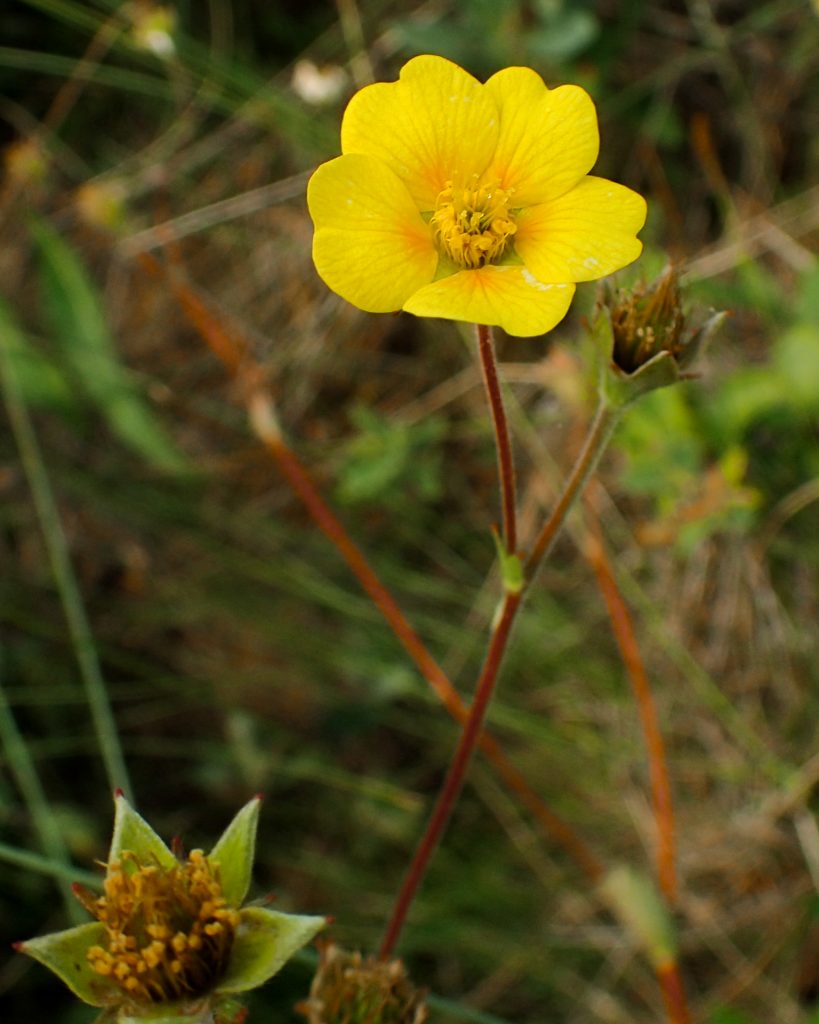 David Garbary is a Professor of Biology at St. Francis Xavier University in Antigonish. He will be giving a talk about climate change in Nova Scotia. This is from published work where Nick Hill and he looked at the temperature record for the province starting around 1960. He is then going to talk about wind and how storms have changed over the same period. This is new work that he is currently preparing for publication. He is then going to relate climate change to a couple of plant stories including late flowering plants, some changes in the seaweed flora, and the implications for Eastern Mountain Avens (Geum peckii).
 Eastern Mountain Avens – Geum peckii  Photo by Bob Kennedy
Born in Ireland, David arrived in Canada at the age of three. After brief stints in Toronto and Cape Breton David arrived in Wolfville where he completed high school (Wolfville and Horton District) and went on to both BSc and MSc degrees at Acadia University. With an aversion to animal dissection, he managed to complete his degrees without any animal biology courses. After mentoring by Darryl Grund (mycology), Sam Vander Kloet (plant taxonomy), and Jack McLachlan (phycology), David went to England to complete his doctorate at Liverpool University in seaweed taxonomy. This was followed by six years as a research associate at the University of British Columbia where he focused on the red algal flora. David arrived back in Nova Scotia in 1984 for a faculty position in plant biology at St. Francis Xavier University. Over his almost 50-year career he has taken up a wide range of topics including seaweed ecology, physiology, and cell biology, but with major departures into the evolution of land plants, flowering plant phenology, climate change, and seashore erosion. He has published over 200 papers and five books, and for six years was the editor of the international algal journal Phycologia. He enjoys mentoring students and introducing undergraduates to research. His favourite places in Nova Scotia are all seashores, especially Brier Island and Tor Bay. He enjoys collaborating with fellow botanist and wetland ecologist Nick Hill who inspired him to branch out to study rare species that grow in Nova Scotia wetlands.